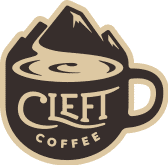 Dear men and women serving,
Thank you for the sacrifices you make to serve our country and protect our freedoms. No gift we can give is adequate to express our gratitude for you. We simply want to bless you with something that greatly blesses us… COFFEE! There are Christians in churches across our great nation who have given in order for us to send this coffee to you. They want to bless you with an amazing drink with some very needed and appreciated caffeine. As you sacrifice to protect our freedoms, we also want to share with you about a sacrifice that was made that gives us a freedom that no one can ever take away. Know that we are so grateful for you and are praying for you.
The reason so many people have given to bless you with this coffee is because each one of us have been shown a love and given a freedom that has changed our lives forever. We came to the point in our lives, each through many different types of circumstances, when we realized that there is so much more to our lives than simply us. Everyone's story maybe different and unique, but they all come back to one thing… there was just something missing in our lives, an emptiness that couldn't be filled… We began to consider that just maybe God was that missing piece in our lives. How crazy does that sound? But, when nothing else would fill that emptiness, we really began considering that maybe there's something to this. We actually began talking into the thin air, as if there is a God out there who listens to us. What we found is that… He is there! We began reading the Bible so we could learn more about this God who created everything around us. The Bible told us that not only is God there but He wants to have a relationship with us. How in the world can we have a "relationship" with someone we can't even see? It does sound crazy. I could sit here and reason through things and put logical statements together. The truth of the matter is… it's something you must experience. A relationship with Jesus Christ brought a freedom from the emptiness that was in our lives. Each one of us have experienced this great freedom in Jesus Christ. When you have something great in your life, you can't help but share it with others. I hope you enjoy this gift of coffee. But, the greatest gift we can give you is the greatest gift that's been given to us – a relationship with Jesus Christ. We hope that you consider, today, that just maybe… a relationship with Jesus Christ could impact your life forever.
God bless you and thank you for all that you do! We're praying for you!
If you have any questions about this or just want to ask us to pray for you in any specific way, were here for you! Please connect with us here or e-mail us at info@cleftcoffee.com
Thank you for all that you do!!!
Drinking Coffee to the Glory of God! ~1 Corinthians 10:31